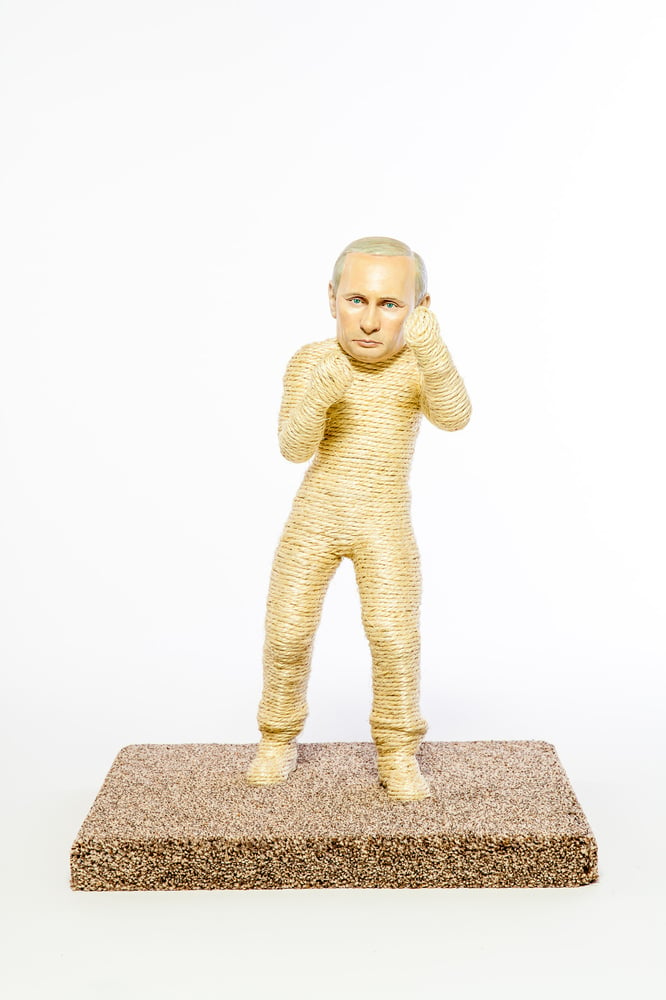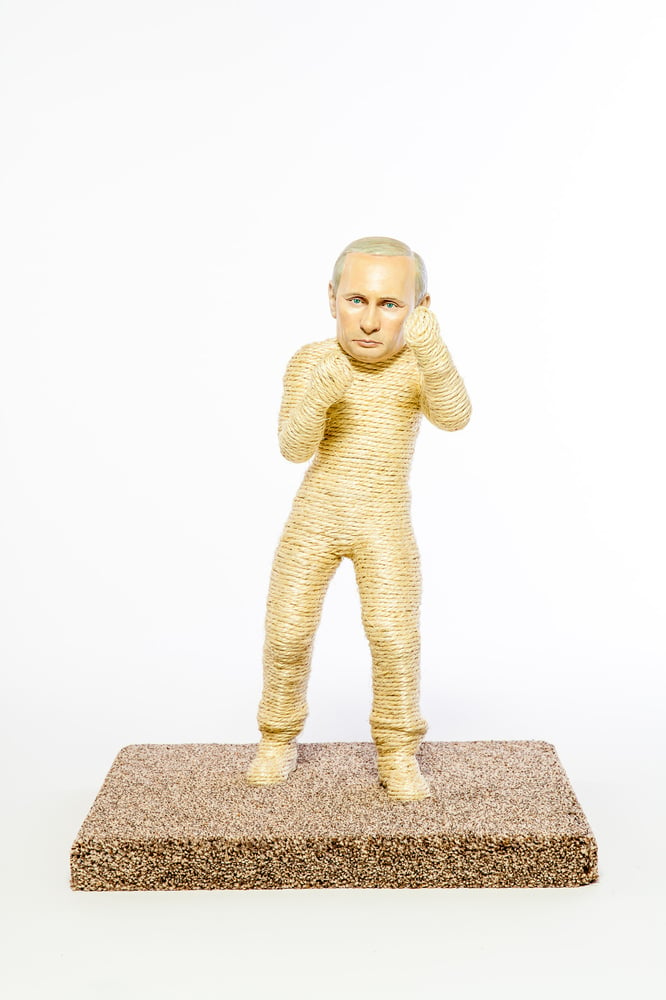 Putin Cat Scratching Post
£4,500.00
A one-of-a-kind protest product and the ultimate feline satirical statement.
An incredibly lifelike cat scratching post modelled on Russia's Vladimir Putin for your censorship-hating cat to tear to pieces.
Vladimir Putin has recently introduced a wave of measures curbing people's freedoms on the internet, so the time is right to let the cats of the internet show him what they really think of him.
This scratching post was painstakingly handcrafted by a team of artists and took over 200 hours to complete.
Price: £4,500 (exc. shipping). All money will be donated to charity.