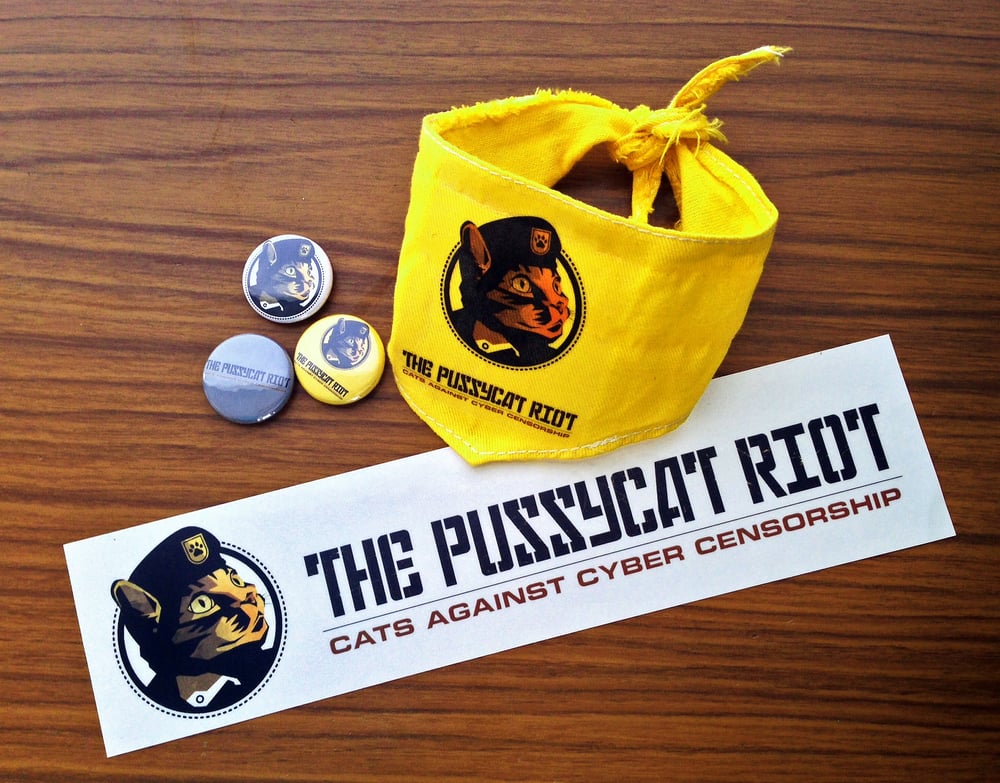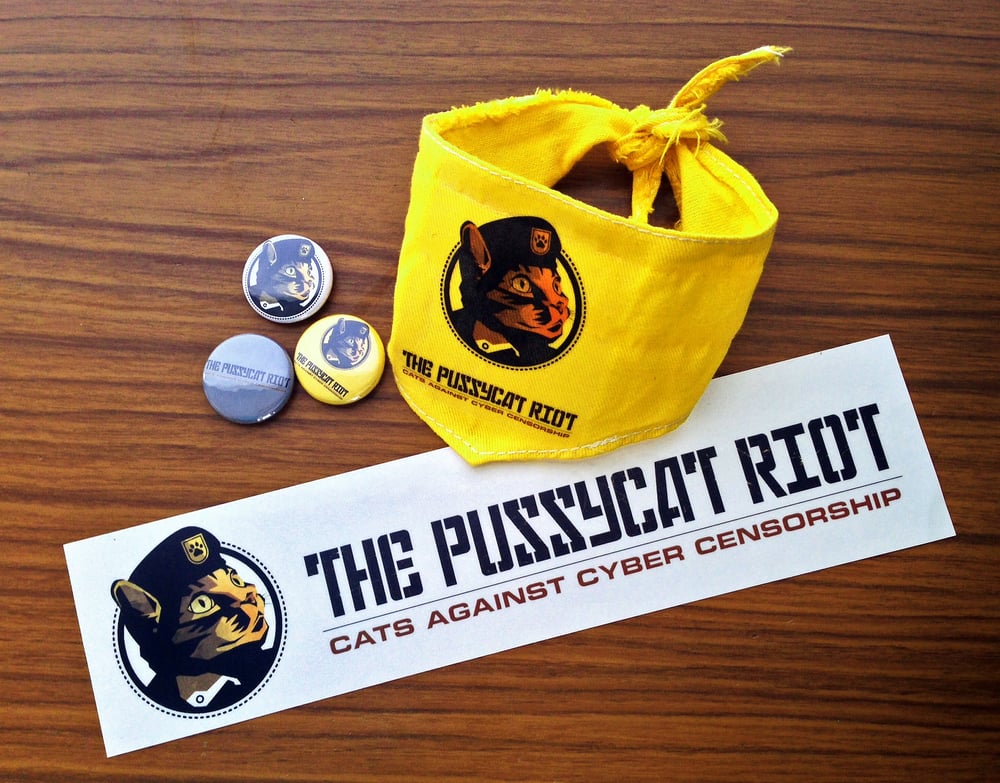 The Pussycat Riot Starter Pack
£1.00 / Sold Out
Support the cat fight against internet censorship with The Pussycat Riot starter pack. The pack contains:
1 cat bandana*
3 campaign pin badges (for you to wear or to attach to the cat bandana)
The Pussycat Riot stickers
Use in whichever way you like, but do remember to send us a photo on social media tagged #ThePussycatRiot
*The Pussycat Riot cat bandana is a statement not a toy or fashion piece. Please make sure your cat is supervised whenever it is wearing the bandana. The Pussycat Riot accepts no responsibility for any damages or injuries caused as a result of using the product.
Price: £1.00 (exc. shipping). All proceeds will be donated to charity.